Portland Emergency Locksmith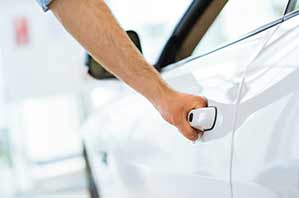 When you end up in a locksmith emergency, it's typically because:
your keys were stolen
you locked yourself out
your key is stuck or broken off in the lock mechanism
you don't know where your keys are
you don't have the combination to your safe or padlock
Locks can also malfunction because:
weather hazards
faulty lock construction
very worn locks & keys
break-ins or vandalism
safe or padlock failure
No matter how it happens, a locksmith emergency is always so frustrating! How irritating to have all your plans ruined! But you don't have to worry! Anywhere you are stuck without your keys in greater Portland, Oregon, our expert staff mobile Portland locksmiths here at PDX Lock And Key will come directly to you!
So whenever you find yourself in a locksmith emergency, all you have to do is pick up your phone.
In fact, our highly qualified mobile staff Portland locksmith experts are ready to bring assistance 24 hours a day, 7 days a week! We work around the clock to meet any lock and key need you may be facing.
The professional Portland locksmiths of PDX Lock And Key will arrive in only minutes to provide you with the ideal locksmith solution for your needs. All of our staff emergency locksmiths are certified, insured, bonded, licensed, and background-checked.
If you ever get locked out of your car, your office, or your home, it's a major wrench in your day. But you don't have to waste any of your valuable time waiting! We promise, you won't be stranded for very long.