Portland Residential Locksmith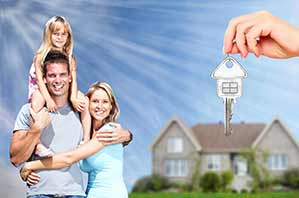 You've arrived at PDX Lock And Key, where you'll quickly discover that we offer our customers the finest-quality Portland locksmith solutions, and at very affordable prices.
Our residential staff mobile Portland locksmiths - every one of us local to the Portland, Oregon area - are all background-checked, insured, bonded, licensed, and certified. We possess the experience and the credentials you require. Simply put, we are your number-one choice for expertly handling any residential need in locks and keys.
CALL US! (503) 764-4271
At PDX Lock And Key, you'll find endless choices in residential lock and key services:
residential emergency lockout assistance, 24/7
open your door when you're locked out
upgrades to bump-proof locks
household re-keying
home safes for your important papers & valuables
changing household locks inside & out
installing an intercom system
garage & fence locks
lock repair
removing stuck & broken keys
peepholes
deadbolts
…and much more!
Looking for a residential locksmith service you don't see here? Just bring all your questions to us, and we'll gladly share our expertise. You're welcome to make an appointment for a FREE consultation!
When you call, a real person will always answer the phone. A professional mobile residential Portland locksmith from PDX Lock And Key will be dispatched immediately, to wherever you live in Portland, Oregon. We work around the clock, to give you superior residential locksmith solutions, 24/7!
If you're ever locked out of your place, we know how frustrating it is. You're embarrassed and aggravated, and you don't want to waste your precious time waiting. Don't even consider climbing up on your own roof, and breaking your own window to get back into your own house! Don't even think about it! Just dial the phone!